Raising Your Dead Friend's Child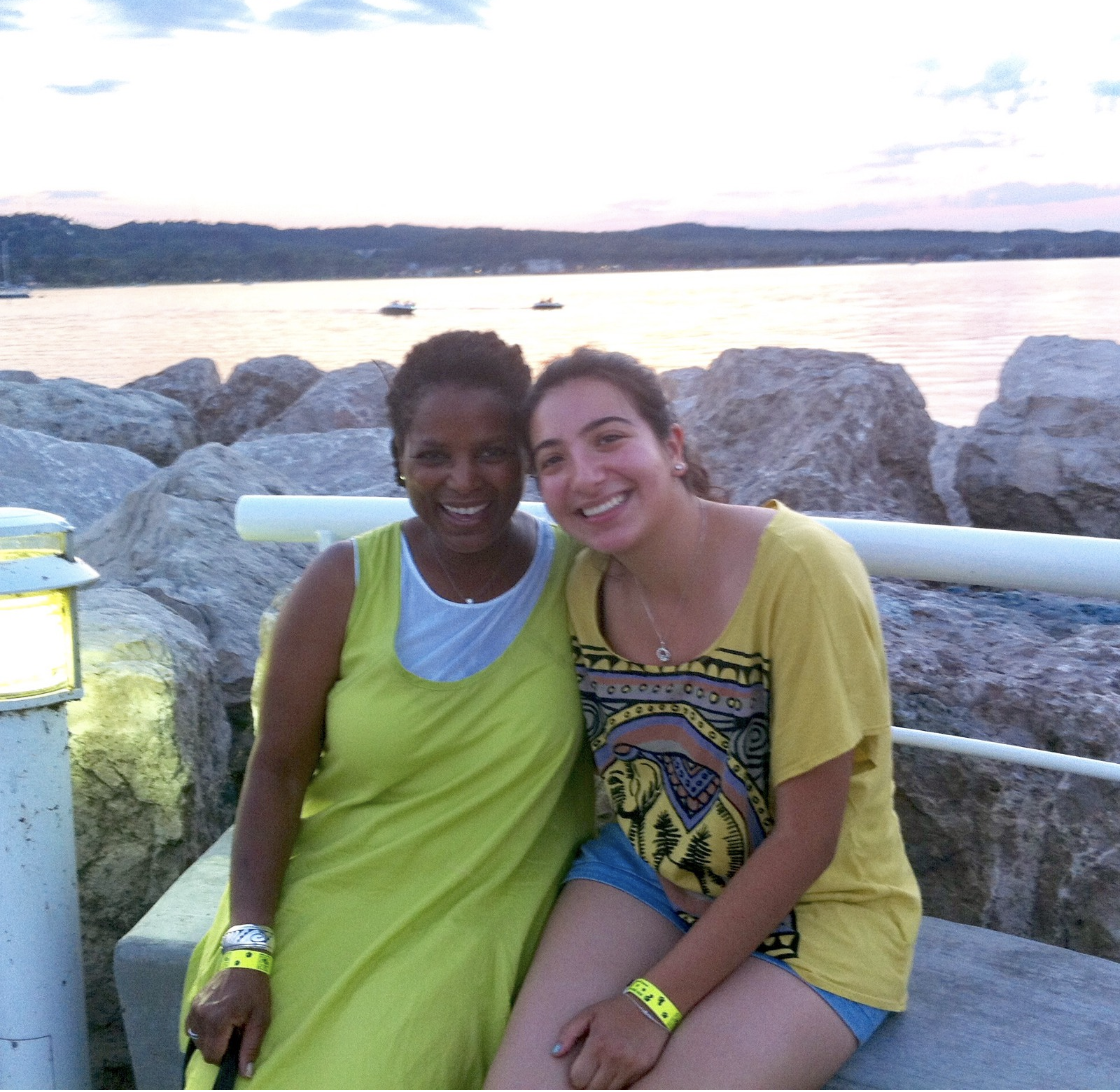 Marjorie and Lindsay
Born into a big military family — the third of seven children — and caring for her household and younger siblings by the age of nine, Marjorie never had dreams of a partner, 2.5 kids, and a picket fence. It was friendship and circumstance that led her to motherhood and a daughter she loves as her own.
Marjorie met Brenda when they were both working for a garment manufacturer in Los Angeles and the two developed a friendship that would last a lifetime, even when Marjorie moved across the country to Washington, DC. Brenda had her only child, Lindsay, shortly after Marjorie relocated. While Marjorie and Brenda remained close over the years, the distance kept Marjorie from building a strong relationship with Lindsay. Marjorie was never considered part of Lindsay's extended family. "[Brenda] was Guatemalan, and she had a very close extended family. Brenda and Lindsay lived with Brenda's mom after Brenda's divorce. Also, Lindsay had two cousins that were just a little bit older than she and they grew up together." Marjorie's chance to get to know Lindsay better came through Brenda's tragic diagnosis with ovarian cancer in 2004.
The following year, while Brenda was facing her own battle with the disease, her mother was also diagnosed with ovarian cancer and died two years later. Shortly after her mother's death, Brenda–still undergoing experimental treatment for her cancer–asked Marjorie if she would be Lindsay's guardian if she were to pass away. Marjorie agreed. "I would do anything for Brenda," she says. "But there's that part in my mind that was like, 'Oh, she's probably not going to pass away.'"
Marjorie remembers the day she got a call from Lindsay's therapist while on a business trip to San Francisco. "This woman I had never met before in my whole life called me. She says to me, 'Have you spoken with Brenda lately?' And I said, 'Yeah, I probably talked to her about two weeks ago.' She says, 'I think Lindsay may be falling through the cracks. You should check in with Brenda.' 'So, I called Brenda and although she said she was fine, she didn't sound fine. I cut my trip short and went to see her for a few days. Brenda explained to me that she'd been sick with the flu, but otherwise fine. She seemed like she was managing. So, that was in May, and I went back to see Brenda again in late June, and she was very, very sick, and she passed away in July."
By the age of sixteen, Lindsay had lost her mother and grandmother in addition to her father, who died when she was just six.
Brenda had left clear instructions that Marjorie was to be Lindsay's guardian, though Lindsay's maternal aunt and uncle had been close to Brenda and Lindsay. Lindsay was also close to a family next door whose kids she went to school with. Marjorie says the neighbors initially really wanted to care for Lindsay and that Lindsay also wanted to be with them — that she wanted the nuclear family experience they offered that she never had. "Lindsay said she wanted the 'American family' — a mom and a dad."
Becoming a legal guardian isn't automatic. While the legal proceedings to become guardian were taking place, Marjorie agreed to Lindsay's wishes to be with the neighbors. Although Marjorie was designated in Brenda's will to become Lindsay's guardian, the court still had to approve it. At this point, Marjorie and Lindsay lived in different cities and Marjorie would visit Lindsay every few weeks to check in on her.
Things didn't work out the way Lindsay wanted or the way Marjorie hoped. Marjorie recounts, "This family, unbeknownst to me, was struggling financially, and they were in the process of making a decision about whether or not they would leave Los Angeles. They also had a daughter who had just gone away to college and was really having a hard time…and they were choosing their kid. Their only daughter was having a lot of challenges adjusting to college, and Lindsay was having challenges too, but the mom went to her daughter."
During one of Marjorie's visits, it became clear that Lindsay needed critical care that she wasn't getting. According to Lindsay's therapist, Lindsay didn't feel like she fit in with this family and did not have the support she needed to process the grief she was feeling after her mother's death. The therapist strongly recommended that Lindsay move back into her own home. So, Marjorie decided to leave her job in Michigan and move to Los Angeles. "I moved into Brenda's house and became Lindsay's parent."
Marjorie did her best to fulfill Brenda's wishes. For example, Brenda left instructions to make sure Lindsay was aware of different types of religions and exposed to spiritual practices. Marjorie, a practicing Buddhist, exposed her to Eastern religions and also made sure she was exposed to Jewish culture and religion, especially important because Lindsay's father was Jewish. Marjorie says they would talk about religion often. "It would always be her choice what she wanted to follow, and I made that really clear to her, too."
Marjorie, who is Black, and Lindsay, whose father was white and whose mother was a light-skinned Guatemalan, appear noticeably different. This has made for some interesting interactions in public. "People literally thought that I was the maid. All the time, they thought that I was the maid," Marjorie recalls. Once, while they were in New York on college tours for Lindsay, a waitress at a restaurant approached Lindsay and her white friend, when Marjorie left to use the restroom, and asked 'why is she with you?'
While Marjorie's path to parenting is less typical, and is called into question because representation of Black adults parenting non-Black children is rare, she is clear that she is a mother. Marjorie's friends of color are more understanding of the relationship between her and Lindsay. "What I say is, 'I have a daughter from another mother.' My African-American [and women of color] friends and my parents will always say, 'How is your daughter?' My white friends, they always say, 'What is her name?' They don't have a way of describing this relationship." Marjorie's experience speaks to the way people of color are more often accustomed to various ways of creating and navigating family.
At first, Marjorie was just diligently doing what her friend Brenda had asked of her–caring for her child. Initially, Lindsay only referred to Marjorie when introducing her as "my mom's friend." Over time, the two have grown closer. "She considers me kind of like her backstop. If she needs any advice on anything, any guidance on anything, she will turn to me. I think she does look to me as her parent, you know? I text her every day, to see how she's doing, see if she needs anything, and to let her know that I love her."
This piece was originally published in September 2017 as part of Family Story's All Our Families story-telling project.