Wanting To Adopt As An Unmarried, 40-Something Cancer Survivor
I lost my hair, my dignity, my energy, and my ovaries, so I would not lose this little girl.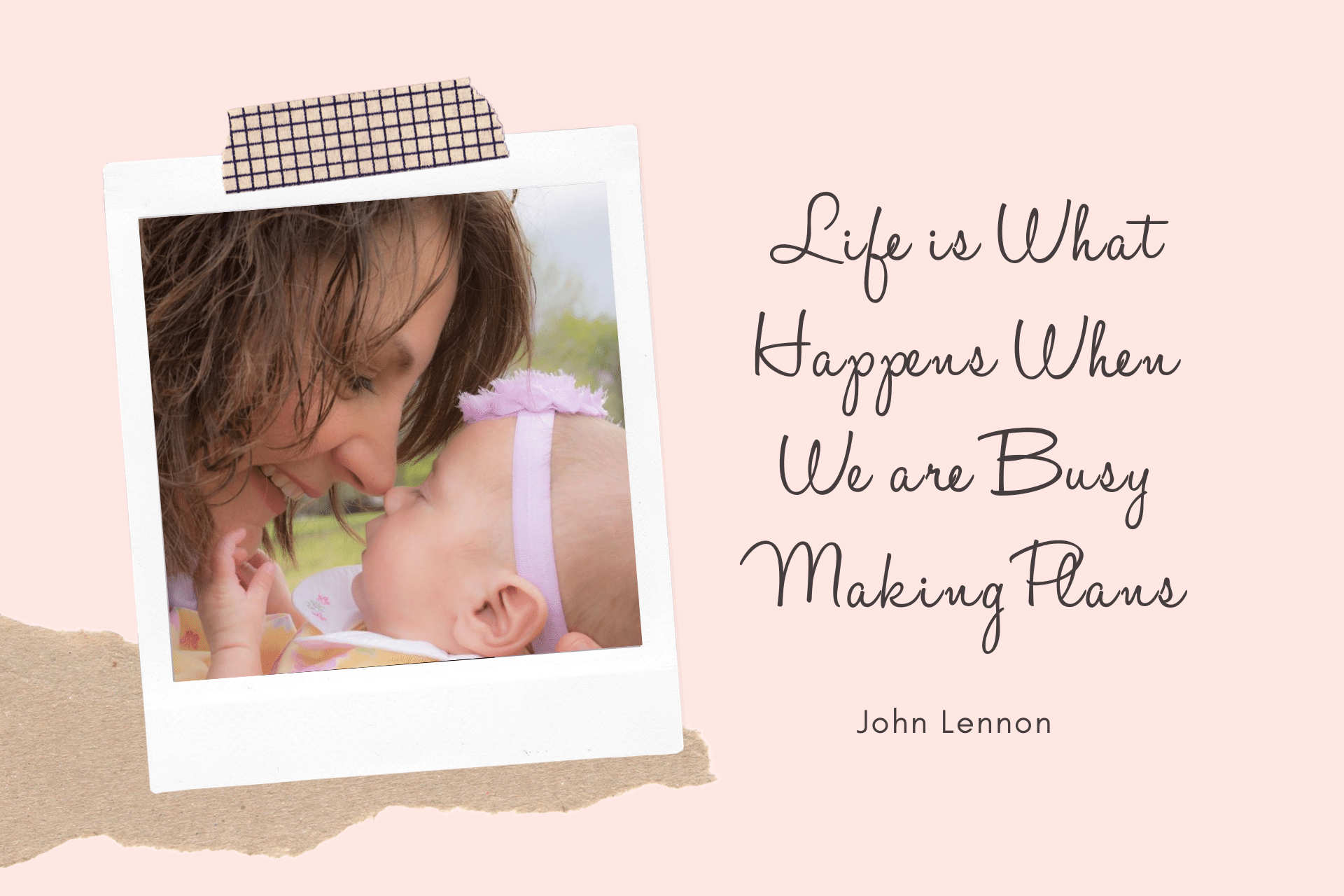 As a teenager, I knew someday I wanted a "traditional family" of my own, a mom of three, at least one of each. Growing up watching TV shows like "The Cosby Show," "Family Ties" and "The Wonder Years" made having a family a goal to reach. I didn't realize how hard it would be to achieve that dream.
My plan to get married and have children before the age of 30 did not turn out as I planned. Relationships came and went without a family in tow.
As I approached my late-30s, still unmarried, the plan began to shift from the Keaton's sitcom family dynamic to a single mom of one, maybe two children. I looked into sperm donors but never went through with it.
Then life threw me a curveball.
In 2012, I was diagnosed with breast cancer.
The chemotherapy damaged my ovaries, leaving me infertile. Actually, I entered menopause at 42, closing any window of opportunity to get pregnant naturally. Another curveball.
First, I considered getting a surrogate or in vitro treatments, but since I was single, I still needed a sperm donor. The whole thing became so complicated that I decided another route: adoption.
My heart knew the only choice for me was adopting an infant. I turned to the Google machine to figure out the whole process.
The first step after talking to an adoption agency was to create a profile to show to potential birth mothers. This profile would depict a-day-in-the-life snapshot for birth mothers to review.
"Over 40 Unmarried Cancer Survivor Looking to Adopt," I thought.
Naturally, this headline did not cover the title page of my eight-page, colored adoption profile. But inside the pages, I listed my marital status and age along with the reasons I would be the best candidate to adopt a child. (I left the cancer part out but revealed that information to the moms who showed interest.)
The profile book included pictures of me, my home and nearby parks, and my hobbies, alongside my pitch. The profile book is the birth mom's first impression of me.
The agency showed my profile book to dozens of birth moms, none of whom selected me. I did not always know the reasons they did not select me, but I guessed my marital status and age played a role in their decision.
Navigating adoption as an older, single woman was difficult. I walked through rejection after rejection wondering if I was ever going to be a mom.
Until one day, I got the call.
"A birth mom from Oklahoma narrowed it down to you," the agency told me.
After numerous let downs and months of discouragement, I'd been chosen.
At 13 weeks pregnant, she showed us pictures from her ultrasound. When we met, she placed the pictures into a small photo album with blue stickers revealing the gender. She touched my heart. Although it was still almost six months away, I couldn't wait to meet the little guy.
I never did get to meet him.
A few weeks before Christmas, the birth mother changed her mind while I waited in the delivery waiting area. My heart sank.
After dragging myself through the holidays, I hopped back on the horse. I still grieved the loss but my heart whispered, "Your journey is not over yet."
One day, I got the email.
"We have a birth mom right here in Colorado about to give birth. She will be born prematurely, but let me know if you are interested." She. My heart leapt as I wanted a girl from the start.
I slept on it, prayed about it, then I knew the answer was "Yes!"
The fate of a failed opportunity opening the door to another opportunity landed in my lap, an hour from home.
After all the legalities and contracts, I made it to Denver to meet the baby in the neonatal intensive care unit. She weighed in at 4 pounds, 4 ounces. I could almost fit her in the palm of my hand.
I don't know how I knew, but I knew this little girl would be my daughter. I loved her the moment I took her in my arms.
I held her for over an hour as the doctor explained her health concerns. He went on to discuss the concerns about the premature birth and drug use of the mother.
"It may cause some problems down the road," he said. "I just want to make you aware."
I was aware, and I didn't care. She already had my heart.
A year prior to that moment, I started cancer treatment. I lost my hair, my dignity, my energy, and my ovaries, so I would not lose this little girl. After talking with the birth mom and her significant other, we all decided. I would adopt her.
She couldn't leave the hospital yet, but I could still take care of the legal stuff.
Right there, we signed the paperwork as the 11-day-old girl laid in a tiny bassinet breathing through an oxygen mask, swaddled up in a yellow fuzzy blanket with what I swear was a smile on her face.
I smiled back, embracing my new title: mom.
Main image of author's actual adoption announcement