Parenting Through Grief
I am conscious of the fleeting nature of life and that can sometimes be a heavy burden to carry. It can also be a blessing.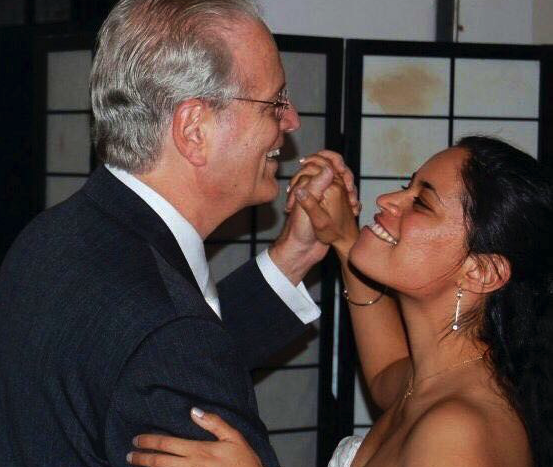 Naomi and her father
My father once said to me, "Parenting is the toughest job you will ever love." He could not have been more right. From the moment my 8-year-old son was placed in my arms, I have experienced the extreme emotional highs and lows of being his mother.
Those highs and lows are further complicated for me, however. They are complicated because nearly a year after my son was born, my beloved father died from cardiac arrest as a result of stage-4 pancreatic cancer. His death deeply traumatized and transformed me. Both the trauma and transformation are intricately linked to my role as a parent.
In September 2011, when my father was diagnosed and it became clear that he was not long for this world, I felt a deep pain in my chest knowing that he and my son would never truly know each other and that I would not be able to consult with my loving, knowledgeable father about the most important work I would ever do.
I grew up very close to my father — with him, I always felt protected, valued, and loved. My father was a thoughtful, patient man, who knew how to relate to his passionate, opinionated daughter. Growing up, he would always answer my questions and as a result, I grew up thinking my father knew everything. As I got older I realized that, of course, he didn't, but his being a lifelong learner deeply influenced me.
My father loved parenting my older brother and me. As we grew into adulthood, he would often express how excited he was for grandchildren someday. In May 2010, when my husband and I announced my pregnancy, a beautiful photograph was taken of my father. It is of his profile and the sheer joy on his face is palpable. He was thrilled. And my husband and I were thrilled to be giving each set of grandparents their first grandchild.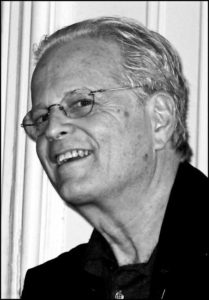 Throughout my pregnancy, my father checked in with me, making sure I was eating, drinking, and resting enough. And on the cold, rainy November Monday that I went into labor, he and my mother arrived at the hospital and stayed for the two days I remained in labor. They, along with my in-laws, were the first to spot our son when my husband wheeled him out of the operating room after my c-section on December 1, 2010.
My parents brought my new family of three home from the hospital and would alternate the days they came to be with me and my son once my husband had gone back to work. I have vivid memories of my father letting himself in to our apartment while my son and I napped. He sat in the living room reading until his grandson stirred, then head in to check on him and gently bring him to me. It was phenomenal to see my own creators with my husband's and my creation. I loved every bit of it and thought at the time that we would have years ahead of us to relish such an awe-inspiring dynamic.
The universe had other plans.
On November 29, 2011, two days before my son's 1st birthday, my father was gone. I remember the call I got at work saying my father had been taken to the hospital. As the cab drove through the dark, grey streets, the avalanche of raindrops matching the tears running down my cheeks, I knew in my gut that my father was dead. I knew this day would mark the beginning of my new normal as a fatherless daughter. I felt that my entire family had been cheated: How could the universe choose to take this loving, wise man when he was just beginning to enjoy his life as a grandfather? I was devastated.
And that devastation, though it has lessened, has not evaporated. I feel the void of my father's death at every turn, but particularly as I raise my son. My son physically resembles my father, specifically his eyes. My father had blue/green eyes that would change depending on the light and his clothing. His eyes exuded kindness and intelligence. My son's eyes are the same, and his most striking feature. I typically tell people, after they've complimented my son's eyes, that they were my father's. Sharing that, though, always twists my heart, as it is yet another reminder of the hole my father's death left in my life.
I often think, though, that when I look into my son's eyes, I can see my father and that does bring me solace. I will never be able to comprehend why my father had to die when and how he did, but I also think perhaps the universe, knowing my father would soon leave the world, knew it was giving me the greatest gift in my son. My son is the physical manifestation of my father having been in the world. I am too, of course, but in my son, I have allowed the essence of my father to continue on in the world.
My father used to say, "It is through our children that we achieve immortality." That also brings me solace. In my brother, our sons, and me, my father did achieve immortality. My father touched so many lives and there are people all over the globe who carry my father's light. Despite my ever-present sadness at his physical absence, I am so proud of the life he lived and that I had the privilege of being his daughter.
And though I wish my son could know my father as he knows my mother, I also know that in some ways, he does. My son is now at an age where he asks questions about his "Abo" (for Abuelito) and has even said that he misses him. My heart, since giving birth and losing my father, has felt so raw. I am conscious of the fleeting nature of life and that can sometimes be a heavy burden to carry. It can also be a blessing.
I am parenting my son amidst grief, but I am also parenting him aware of the beauty of life. I relish each stage of his development, and am raising him with a keen awareness of the preciousness of life as well as of the painful inevitability of death.
Perhaps none of this would be so without having lost my father. The rawness I have felt in my heart since becoming a mother and a fatherless daughter have ultimately led me to be fully cognizant of the magic and drudgery that is parenting. The magic and drudgery that is life.
This piece is co-published with Role Reboot, a nonprofit daily news site that specializes in telling the stories of people living their lives off-script.